THEMIS Z FOR VOGUE100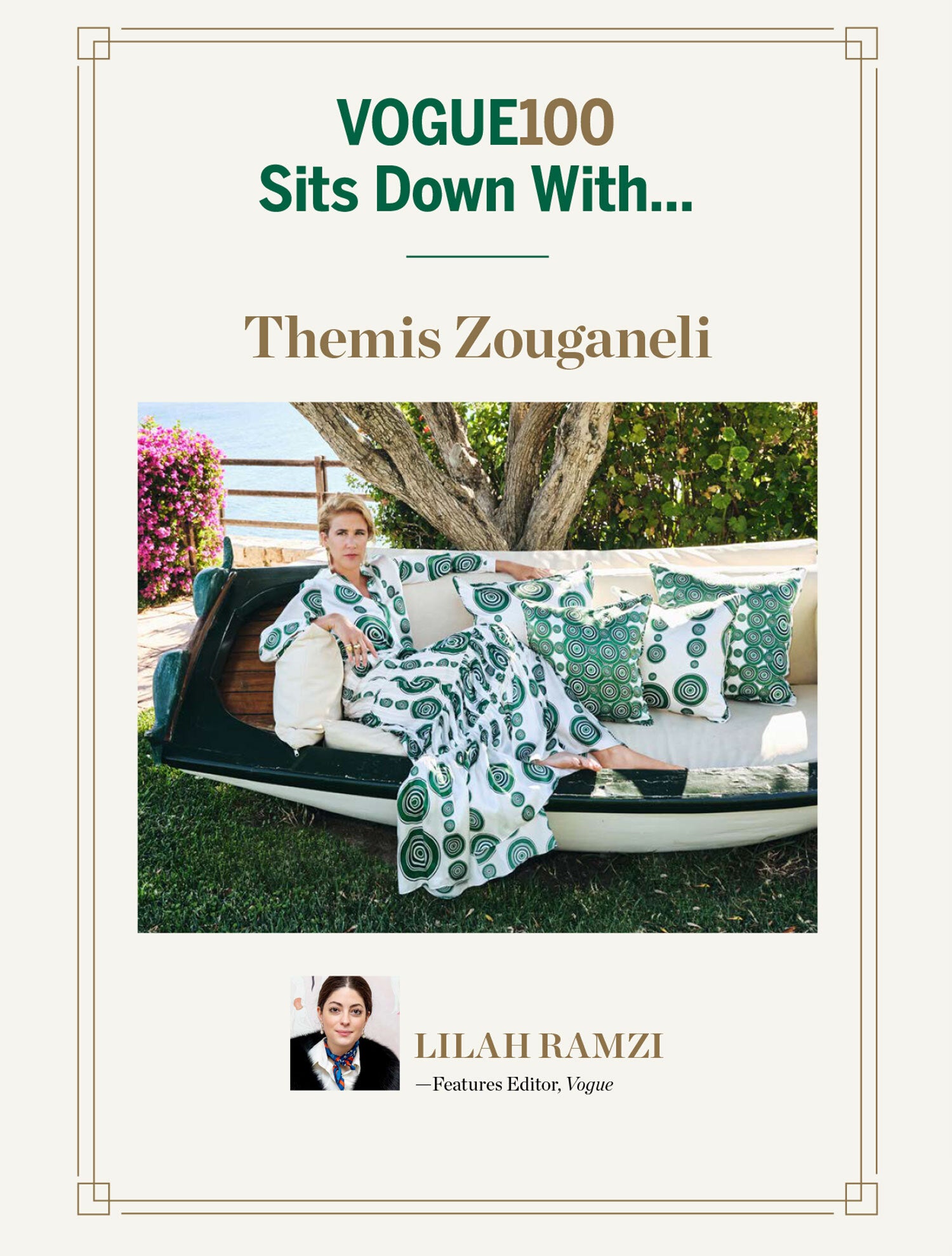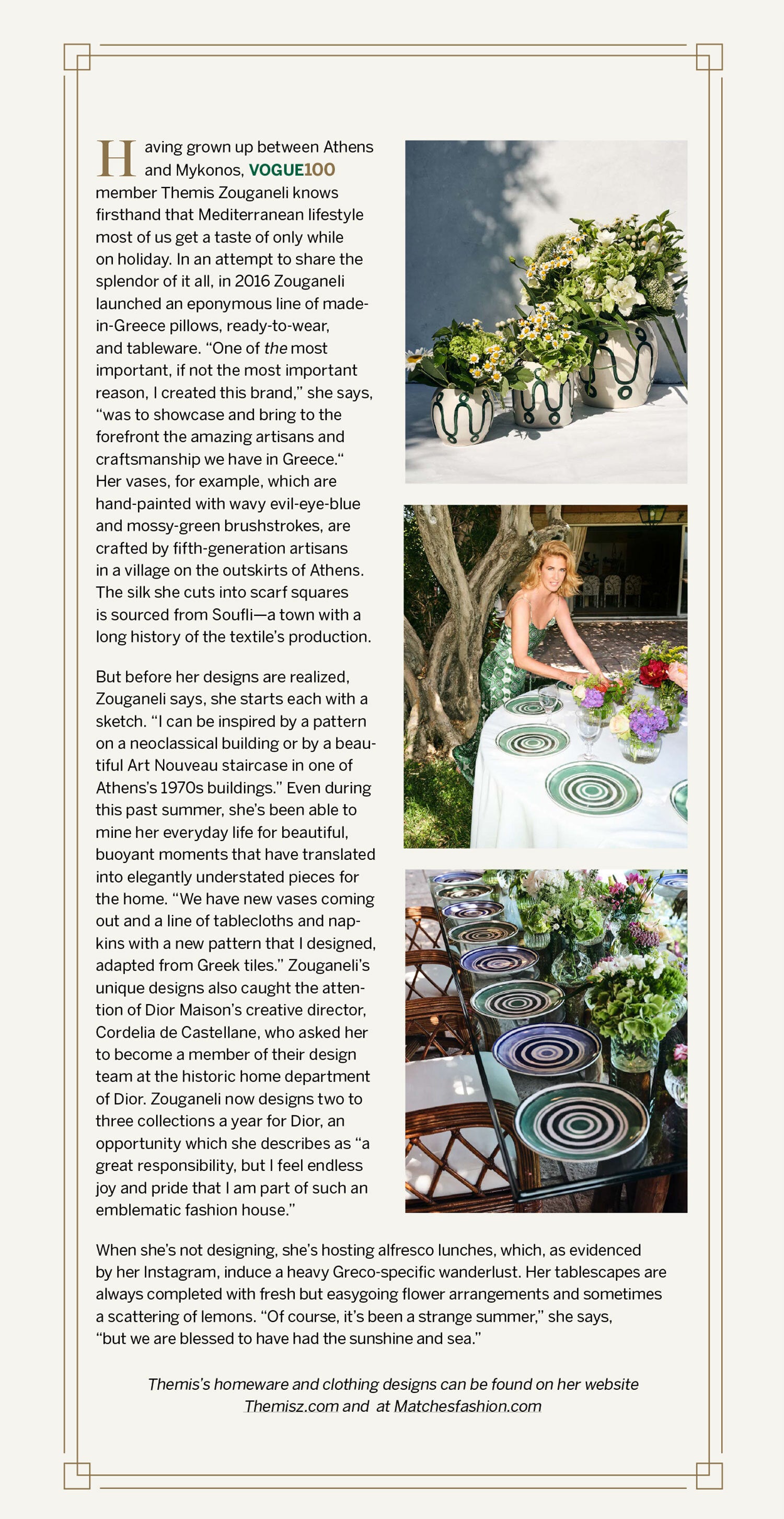 When elegance meets simplicity
Themis' roots and inspiration

Themis Zouganeli is the designer of the THEMIS • Z lifestyle brand, as well as a designer for Dior Maison and Atelier Swarovski.

Themis has lived an eclectic life. Her way of life and aesthetic has always been influenced by her upbringing in Athens and its rich cultural heritage, summers escaping to the freedom and beauty of Mykonos, and most fundamentally by her family's story.

Inspired by her Greek heritage, Themis' unique creativity lies in the simple, clean lines she applies to her designs and patterns. Geometric and repetitive designs revisited in a way that is sophisticated, timeless with just a hint of fresh luxury.

These clean lines and patterns incorporated into both home and fashion accessories is what give the THEMIS • Z brand its unique style.
Read more about Themis
As Seen On