Our patterns
Instantly recognizable, the unique patterns of THEMIS blossom over the sensual organic silk from Soufli in ready-to-wear as well the fine porcelain tableware, pottery pieces and fashion accessories. Patterns full of symbolisms that will seamlessly level up your style and table settings forever!
---
KYKLOS
For me, Greece in itself offers bountiful inspiration. Flying from Athens to Mykonos, I observed the amazing way that the colour of the sea constantly changed and thus the Kyklos pattern came to life. At first, it was the three hues of the Aegean's blue and then different color variations creating a pattern that serves as a classic symbol of divine Greek symmetry.
---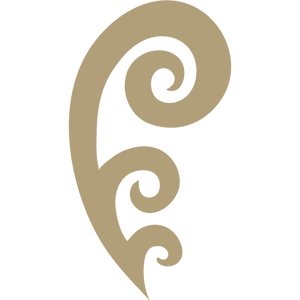 PEACOCK
Inspired by beautiful Art Deco staircases found in an Athenian neoclassical building, the Peacock pattern breathes life and sophisticated elegance. While I was sketching the pattern, I decided to combine two tones of the same hue, by adding the parts of the Peacock pattern side by side in a repetitive motion to create a feeling of movement. A rhythmic pattern full of high contrasts - classically chic yet modern.
---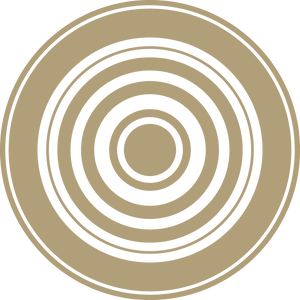 MAZE
Cycladic patterns are at the forefront of my ornamentation moodboard. Drawing inspiration from a Cycladic cup found in Melos island, painted with dark floral and spiral patterns over a light colored background, I designed the mind-trapping pattern of the Maze. Combining the shape of a circle and its perpetual motion that symbolizes creation and growth, this pattern reminds me of the evolution of life.
---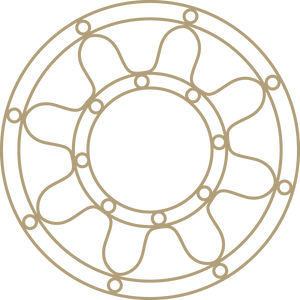 SERENITY
It was during a visit to the MET in New York when a rare perfume bottle from the late Hellenistic period caught my attention. Immaculately decorated on its exterior body with a gold-band mosaic pattern formed in parallel wavy lengths, its design sparked my imagination and the Serenity pattern was born. Serene and symmetrical, this is a pattern that beautifully encapsulates the tranquility of Greek resort life.
---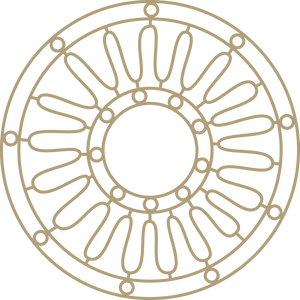 KYMA
Kyma (Greek for wave) is an abstract depiction of both the Aegean Sea's natural flowing ripples and the intricate wavy lines depicted in the famous Minoan frescoes. Bold and energetic, calm and liberating, the sea at Agios Sostis beach in Mykonos where I grew up serves as the main inspiration for this intriguing pattern, its ups and downs reminiscent of the energetic vibrations of life by the sea.
---

INFINITY
Maybe one of the most recognizable greek motifs, the Meander was the inspiration behind the Infinity pattern. A decorative motif symbolizing the eternal flow of life, the Infinity pattern remains a point of reference for the brand's image due to its elevated simplicity. Minimal yet imposing at the same time, displayed in all its glory as golden embellishments or an embroidery masterpiece.